Welcome to Sweden Crystal Design
Kingdom of Crystal - Swedish glass - Interior Design - Decorations - Special Design
Glassmills Design & Marketing company - Swedish Crystal - Glasvision
100% handmade and mouth blown - 100% Made in Sweden - 100% Swedish crystal


Thank you for choosing handmade Swedish crystal!
The creation of a perfect glass piece is entirely dependent on the interaction between the master sensitive and careful processing of the red-hot molten glass and skills of engravers, glass-cutter and glass painter.

Sweden's largest eCommerce store of Swedish crystal glasses - 1500 items.
Art Glass - Signed glass - Unikat-Glass Table ware - Gifts - Promotional Gifts - Giveaways - Home decor, bathroom, kitchen - Office Interior - Decorating Commercial and Public Rooms, Roundabouts, squares, facades, hotels, restaurants, reception - Special Design Management Design
Important Note: The prices listed below the picture of the items are exclusive of VAT and shipping.

Tax and shipping are shown when you checkout and completed your tasks. This applies to deliveries within Sweden and to individuals in the EU, under current tax law.

Companies within the EU and worldwide in general are not charged VAT, the same applies to individuals in third countries, in accordance with current legislation.




Payment methods
30 days net invoice companies, Sweden Crystal directly.
30 days invoice individuals, Sweden Crystal directly.
Klarna directly 14 days net invoice.
Klarna Checkout, MasterCard, Visa, American Express
Klarna installment 3, 6, 12 and 24 months.
Paypal directly, Paypal Checkout, MasterCard, Visa, American Express.
Advance payment.

Find easily and quickly the item or product that you are looking

-Go to the "Search" in the left margin at the top of the page under Products! Enter the item name for example; Sweden vase displays Sweden Vase, altenativt a product Tillex; Vases and all vases are displayed.

The quoted prices included

Signed crystal article of glass artist, certificates and presentation brochure, prenstenkartongförpackning altenativt träschatull, inner and outer packaging.

Request quotation for larger number of articles
News Art Glass Paintings by Ulrika Hydman-Vallien and Ardy Strüwer with LED lighting inside the frame.


Artglasspainting with LED lighting
inside the frame so that the subject of the glass is screened out of the room. The paintings are made in limited edition and numbered by some of Sweden's most famous artists. This is something completely new and together with our artists so it becomes exclusive glass art glass paintings with nature. These fit perfectly in their own homes, the company and the hotel.
News photography fused into the crystal
The unique different gift that neither hidden or forgotten by the bride and groom, graduation, family, the 50 year old the anniversary, collector. A unique unusual gift that attracts attention.
Photography fused into the glass.
News: Bring in the Universe in your room

Universe Globe makes time stand still and take the universe into your room. Universe Globe consists of solar system with the sun and the nine planets that will light up the room - Read more.
Imprezzo Nobel Collection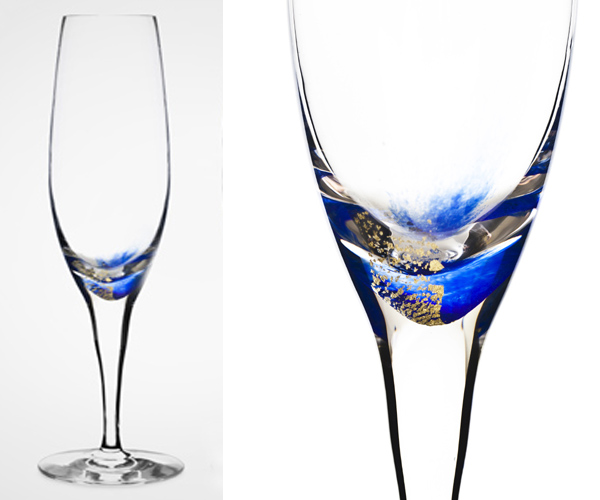 Artist - Mikael Axenbrant

Imprezzo Nobel is the world's only crystal dinnerware with cast-24 Karat Gold inside the crystal. The blue pattern with gold in a network, each glass is unique. No glass is the second exactly similar in pattern and color. The gift at the wedding, engagement, graduation, disputation, farewell, birthday or anniversary. Read more



Wooden box with your logo, name or other text seared on.
Unique and exclusive! Read more